ideamap
Direction
- Expand the possibility of the blockchain technology

We want to implement ideas that have never been done before in order to expand new possibilities for blockchain and NFT.

- Challenging Blockchain Builder Community

Our main goal to create a community of people doing something unusual, community where people take on challenges and therefore make many mistakes

- Blockchain Based IP

Creation of a community based IP dedicated to blockchain - that we are going for. As a first step, GasMonster uses the Ethereum logo on its monster.
nft
- Male GasMonster [In Progress]

- Female GasMonster [In Progress]

We are planning that male GasMonster owners receive special offers during the female monster sale.

- Atmospheric and Aquatic Gasmonster [Idea]

- Full-time Refundable NFT [Idea]

Probably our next major NFT. Need legal check. Perhaps grant users with GasMon NFT holders or community members the privilege of participating in the sale.

- Blockchain Platform Specific GasMonsters [Idea]

Blockchain specific GasMonster such as Polygon/Solana/Avalanche/etc…

- DeFi/DAO/NFT Collaboration NFT [Idea]

Creating special GasMonster collections for collaborations with partners and using them in their networks. For example, Uniswap GasMonster NFT collection which grows by using gas fee on uniswap.

- Limited animated NFT collection [Idea]

Animated version of GasMonster NFT (only for GasMonster owners)

- 3D collection (voxel) [Idea]

full-fledged characters, for introduction into metaverse (airdrop for animated GasMonster owners)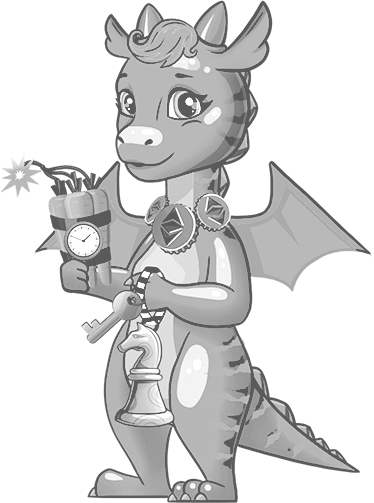 token
- GasToken [Idea]

Token for spent gas fee. Mint GasTokens for spending gas fee. You can use GasToken to grow up GasMonsters.

- GasMonToken [Idea]

Token for GasMonster Platform

- NFT Staking: Put your Gasmonster to work [Idea]

- different types of passive income from staking Gasmonsters
community
- Closed Discord Community [In Progress]

Members of this community will have the opportunity to purchase at a discount or receive as a gift our next unique collections; the right of first priority, prerelease participation in all future events of the project; community members will directly influence the development of the project.

- Closed Events [Idea]

Event when the most significant stages of the project development or the implementation of the most global and ambitious goals.

- Partnerships [In Progress]

Distributing GasMonster ideas and usefulness among partners and adding specific benefits to our users from each of our partnership agreements, for example, discounts on the use of services of partner companies, Whitelists NFT partners and much more.

- Contests, puzzles, intellectual tasks - for unique prizes [Idea]

We want to enable our users to benefit from their own mind by participating in intellectual competitions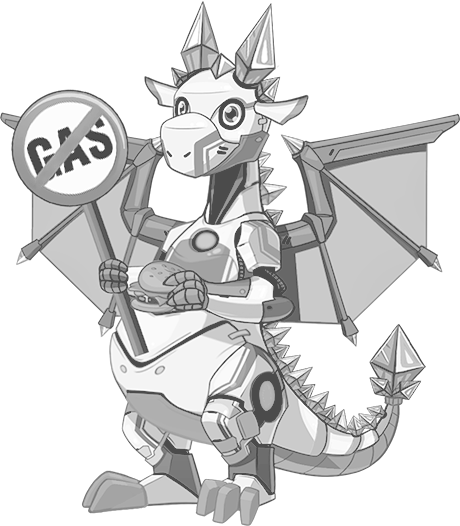 others
- GasMonster Goods [Idea]

Physical goods(comic book, character figures, T-shirts, etc)

- NFT Project Platform for Gasmonters [Idea]

Community members can easily create their own GasMonsters on this platform.

- 3D/Metaverse [Idea]

3D GasMonster, 3D Avatar NFT, Land(PoW NFT), 3D Room for monsters

- DAO [Idea]

If we can have enough members to support DAO

- Game [Idea]

After we have enough monsters.

- Website Improvement [Idea]

Guild of Gasmonsters, goods market, karmic battles, clan struggle, love and children, and much more - 'Revival of the Gasmonster Universe' right on our website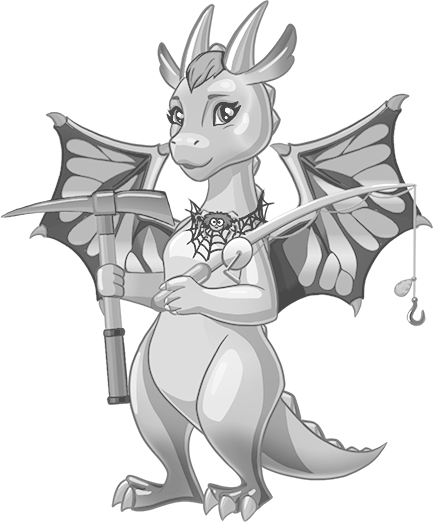 and more